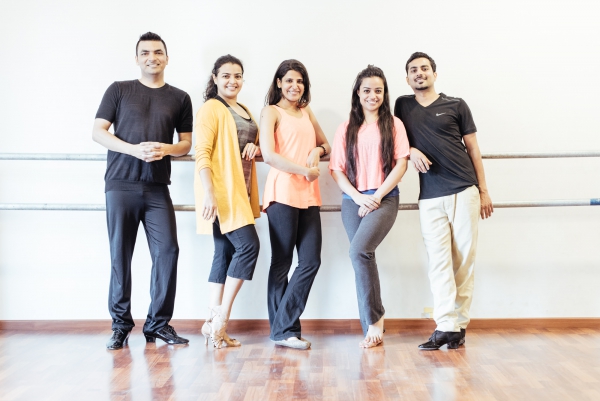 - July 16, 2016 /PressCable/ —
Earlier today, Nivesaa announced the launch of its new Amorres Latino offer, set to go live in mid September. For anyone with even a passing interest in the world of pre professional Latin dance training program in Bangalore, this new development will be worth paying attention to, as it's set to shake things up quite a bit.
Currently, with even a passing glance, a person will notice that everyone else is offering pre professional Latin dance training programs without taking proper care of the quality of specialized teachers who are going to train students in these specialized dances.. The Co-founder at Nivesaa, Sahiba Singh, makes a point of saying "Things are going to change when our Amorres Latino offer launches".
Sahiba Singh continues… "Where you'll always see our competitors doing the same old thing, we will not be doing the same with Amorres Latino. All the four Latin dances namely Salsa, Bachata, International Ballroom Jive and Cha Cha are going to be tutored by their best exponents named Nidhi Agarwal, Abhishek Singh:, Kim Kumar and Aastha Gulati who are widely well known experts in their respective dances that they specialize in. We are doing it with the intent and vision of constantly providing dance lovers and enthusiasts with newer and better ways to train themselves, even along with their jobs or studies. Ultimately this is going to be a huge benefit to our customers because Amorres Latino is a certification course and the students will be graduating and performing at our next annual in-house production – InSpirit in January 2017."
Nivesaa recently uploaded their video titled Amorres Latino: Pre Professional Latin Dance Training Program in Bangalore on YouTube: https://youtu.be/gj1lyaxIwYk.
Nivesaa was established in March 2014. It has been doing business for more than two years and it has always aimed at achieving the overall holistic development of who one really is, because it believes one is more than just one's routine, the social obligations and the expectations. One is one's own spirit – one's own guide and one's own healer.
Currently, the closest thing to Nivesaa's Amorres Latino offer of pre professional Latin dance training program in Bangalore is individual Latin dance classes by ordinary teachers elsewhere in the city, but Nivesaa seems to have improved on this by offering Amorres Latino. If one loves to dance and wishes to take one's Latin dance training to the next level – Amorres Latino can qualify to be their answer now. There are four Latin dance forms being taken care of in the program. Each of these forms will be taught by a teacher who is specialized in that form – Bachata will be headed by Abhishek and Nidhi Agarwal, Los Angeles style Salsa will be facilitated and headed by Kim Kumar and mentored by Aastha Gulati whereas Jive and Cha Cha will be headed and mentored by Aastha Gulati. This alone is predicted to make Nivesaa's Amorres Latino offer quite popular with customers in the space of Pre Professional Latin Dance Training Program in Bangalore, quickly.
Once again, the Amorres Latino offer is set to launch in mid September. To find out more, the place to visit is http://nivesaa.com/amorres-latino/
Release ID: 123388