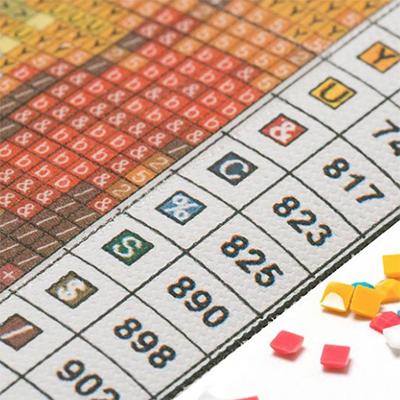 - August 5, 2020 /PressCable/ —
A company based in Honolulu, Hawaii has launched a slew of diamond painting crafting products for women over 40 who like crafts featuring animals, religious images, American themes, and more.
More information is available at https://www.diamondxpres.com
Diamondxpress offers diamond art kits that contain all the tools needed to start crafting immediately. Each kit contains the diamond drills that will make up the image, a pasting tool, pasting glue, gem tray, tweezers, and the picture printed on canvas.
Several collections featuring various images of animals, landscapes, American themes and culture, fantasy, houses, cars, flowers, and more are available. According to the company, it has over 1,200 paintings in its collection and is adding more every day.
Diamondxpress has invested in a $50,000 state-of-the-art laser jet printer to produce high-quality images.
The company also retails notebooks with a diamond painting cover. Each notebook kit comes with a 64-page notebook, diamonds, a tray, tweezers, and glue.
Also known as 5D diamond painting, diamond painting is a relatively new art form that is a cross between cross-stitch and jigsaw puzzle. The art form was created in 2015 and has grown in popularity in the U.S. ever since.
To create a diamond painting, the painter only needs to pick up the diamonds that come with their kit and put them in color-coded spaces.
There are two types of diamond drills: square and round. Round drills are generally for beginners because they are easier to pick up and placed on the pattern. Square diamonds leave no gaps and are preferred by those who do larger paintings, but lining them up perfectly requires more skill.
The time it takes to finish one painting varies depending on how much time one spends on the project. According to the company, a small diamond painting may likely take a few days to a week if one spends a few hours painting a day.
Google Trends shows that search queries related to diamond paintings have been increasing over the past five years since its introduction.
"Diamond painting has grown in popularity across the U.S. because of the hours of enjoyment and relaxation it brings," a company spokesperson said. "This is perfect for women ages 40 and up who want a satisfying new hobby that they can share with friends and family."
More information about products and the basics of diamond painting can be found at the URL above.
Release ID: 88971389