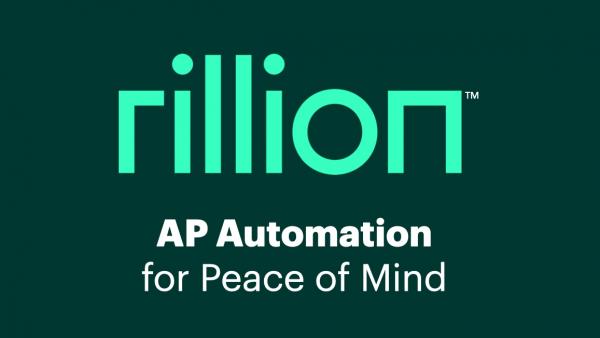 Chicago, United States - May 24, 2023 /PressCable/ —
Rillion, a leading provider of accounts payable software, has released its latest whitepaper on how artificial intelligence (AI) is changing the way organizations optimize accounts payable operations.
As technology continues to advance in all areas of finance administration, AI has become an important tool for companies to manage their accounts payable more efficiently. The whitepaper explores the top five ways AI is revolutionizing accounts payable and how it can help companies save time and money.
The whitepaper, titled "5 Ways Artificial Intelligence is Revolutionizing Accounts Payable," explains the benefits of using AI-powered solutions to manage invoices and payments. It highlights the time savings that come from automating processes such as invoice processing, invoice approval and payment scheduling. The paper also addresses how AI can improve accuracy by reducing manual errors, support compliance requirements, and provide better insight into cash flow.
"Artificial intelligence-based solutions have become an essential part of modern accounts payable," said Derek Cavaleri, VP of Sales for Rillion North America, "By leveraging these advanced technologies, finance administrators get control over costs and have actionable data to boost productivity."
Controllers rank AP as the most time-consuming, labor-intensive, and paper-intensive finance and administration (F&A) function, topping notoriously manual tasks such as those found in accounts receivable.
Manual processes burden AP departments in many ways, including:
Inaccurate data. Errors are inevitable in manual processes. A single incorrectly entered character in a vendor invoice can lead to downstream headaches. As a result, AP employees waste time looking for errors and re-entering information.
Poor visibility. With manual AP processes, it's difficult for finance managers to see if a vendor's invoice has been received, where an invoice is in the approval process, or if a bottleneck is delaying invoice approval. It's not uncommon for paper documents to get lost, misfiled, or "stuck" on an approver's desk or in their email inbox.
Slow invoice approvals. Manual processes take much longer than digital ones. Lengthy invoice approvals increase the likelihood of late payments to suppliers, missed opportunities to claim discounts, more phone calls and emails from suppliers inquiring about the status of their invoice, and greater difficulty managing and forecasting cash.
Operating in tandem with an organization's ERP or accounting system, accounts payable automation software gives finance administrators the tools to have visibility into the AP process. An example would be a dashboard that measures how many POs have matched to current invoices and goods receipts, giving executives insight into which suppliers are reliable in their billing practices.
AP professionals want to be able to prioritize their day based on real time overviews, eliminate manual work where necessary and get actionable data to boost productivity. CFOs, AP managers and controllers all benefit from the reduced workload and ability to get audit information quickly and accurately.
About the company:
Rillion provides accounts payable automation solutions to over 3,000 customers worldwide. The AP automation solution includes capture, invoice processing, approval workflow, PO matching, auditing, an invoice archive and automated payment.
Contact Info:
Name: Derek Cavaleri
Email: Send Email
Organization: Rillion, Inc.
Address: 330 North Wabash Ave. 23rd Floor, Chicago, Illinois 60611, United States
Website: https://www.rillion.com

Release ID: 89097874