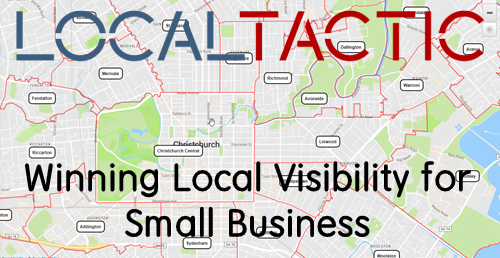 - December 6, 2019 /PressCable/ —
According to a recent research, about 40,000 Google searches are made every second, and out of those, 80% are searches for local services. This is something no local business owner of any size would want to ignore.
There are several ways by which the search ranking and visibility of a local business can be improved on Google. One of them is through the Google 3 Pack which provides huge opportunities for local businesses looking for more clients or customers. If your business appears in a local search or in the Google 3 Pack for relevant and targeted keyword, there will be a significant rise in your exposure, and you'll be driving several thousand potential customers to your business.
Google Maps Pack
A typical local search result will include paid adverts, followed by Google Maps listings, with organic search results coming last. The Google Maps Pack refer to the top three business positions that appear in the Google Maps box. The Google 3 pack provides details of each of the 3 top business is provided, including history, location, summary, featured image and business hours.
You can do the math yourself. Even if only 5 out of every 100 views turn out to be your customers, you'll be getting up to 20 clients for every 1000 views, which is still impressive. Of course, different industries have different conversion rates, which means you'll probably be getting more than just 5 clients from 100 views.
Understanding how to tweak and optimize your business to get into the top 3 ranked business can be crucial to the success of your business, bringing benefits and results you wouldn't have imagined. To get started, there are some simple steps you have to take to make your getting into Google top 3 easier.
How to Get into the Google 3 Pack
First Sign Up for Google My Business (GMB)
Nowadays, most business, whether small or large, have professional websites. A website allows you to attract potential customers or clients to your business and give them as much information as they need. However, Google My Business allows you to manage your business effectively without your own website.
When you sign up for a free account, ensure you fill in all your information correctly because this is how it would appear in the Google Maps pack. Your address, opening and closing hours, telephone number, etc., should also be consistent with your social media accounts.
Gather Positive Reviews
It goes without saying that reviews are one of the major factors that determine how your business ranks. Of course, getting reviews from customers isn't always easy. If your customer service is excellent, you can offer your customers different ways of leaving a positive review for your business. Local especially love it when they are treated well by a business or service and they'll be ready to return the favor.
You can reach out to your customers or clients by sending them a newsletter or email invitation to review your service or product. Social media is also a good platform to get reviews from users or clients. You can also give them a call but only do so if you have the permission to.
Improve local SEO
If you want to rank high on Google, the foundation is SEO and there's no getting away from it in local search rankings either. To get into the Google Maps 3 Pack, you would need to structure your business website and optimize it relevant and locally-targeted keywords. There are several tools for researching and analysing keywords and you can get some of them for free.
Apart from keywords, it's also a good idea to add some original local content to your website such as a new bog, unique and creative descriptions, about us, staff and team information, and everything else.
Engage Your Local community
With the right technique, a small business can rank better in the Google Maps 3 Pack than bigger businesses. Another strategy is to engage in all kind of activities with the local community, including connecting to and partnering with other local businesses, as well as non-competing businesses. You can also join online communities, participate in local events, charities, and flairs that help your business create a strong recognition.
Community engagements can help you get better and stronger listings and citations, pushing your business up the ranks and into the Google 3 Packs.
Be Everywhere
If you search for "Dentist in Halswell" or any other neighborhood, you will see the Google 3 pack; it usually has a map in the top header and listed inside are the three highest ranked dentists for that area. There may be an ad or two at the top and then the three listings. This exposure generates a huge source of income for businesses appearing in these boxes and could bring an extra 20/300 or more leads a week/month to a business. If each lead is worth $2,000 to a business, you can see how profitable each 3 pack can be for those businesses and the extra clients they bring. Being everywhere means showing up in many 3 packs for as many relevant search terms in as many surrounding suburbs as possible.
Conclusion
If you are new to SEO, these Google 3 Packs strategies can seem a little overwhelming, and you may fail at it if you want to implement them without proper research. However, when applied correctly, you'll find your business ranking in the position where it should be.
If you need a helping hand to implement these Google 3 Packs strategy, and you want to focus more on your business instead, then it is best to reach to experts like LOCALTACTIC, a digital marketing agency in Christchurch to take care of your online marketing and get your business showing in local search results and the Google maps 3 pack. https://www.linkedin.com/in/stevenbrough/
Release ID: 88936742