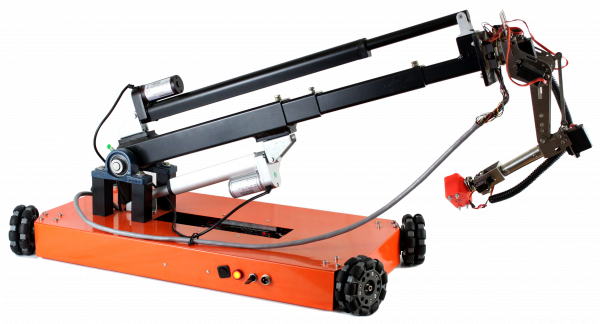 - September 25, 2018 /NewsNetwork/ —
Open House, the first AI-based omnidirectional 3D printer, has been officially launched. The new printer can create large structures made of a wide range of local materials, including ice and sand, and will feature cutting-edge virtual reality technology such as Google Tango to ensure high standards of precision, safety and efficiency. Applications include the construction of houses, commercial and industrial buildings, dams and many others.
More information can be found at https://petricor.org.
As more and more resources are being dedicated to the research and development of high-performance 3D printers, potential applications are becoming increasingly diverse. Studies show that 3D printing has a wide range of benefits in construction, including the ability to significantly reduce project completion time, lower operation and logistics costs, and effortlessly integrate last-minute changes into existing designs.
Developed by Petricor, Open House is the world's first omnidirectional 3D printer, allowing users to easily build houses and buildings based on all types of designs and using a variety of locally available materials.
The printer integrates cutting-edge technologies including AI, Google Tango and a robot operating system (ROS). This ensures precise positioning, easy printer control and flexible re-design capabilities, making the printer both easy to use and extremely high-performance.
According to the official Petricor website, using the new printer to build houses is expected to reduce construction costs by up to 95% by using affordable local materials, including mud and clay, sand, ice, concrete and many others.
Open House's main advantages over its competition include omnidirectional wheels, allowing the printer move in all directions, interchangeable heads for the construction of custom designs, and an open-source, community-designed operating software. Coupled with machine learning technology, the system will allow Open House to identify and eliminate any types of errors, thus streamlining the construction process for maximum efficiency.
The end goal of the project is to provide an affordable house building solution for the more than 1.6 billion people who are currently lacking adequate housing.
Interested parties can find more information by visiting the above-mentioned website.
Release ID: 411963