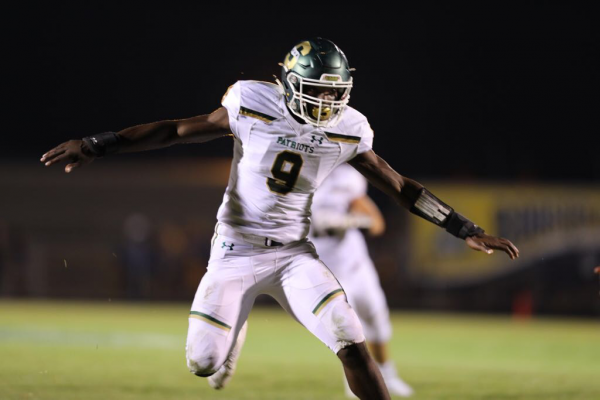 - December 16, 2018 /PressCable/ —
Maema S. Njongmeta was honoured with the 365 Amazing Kid Of The Month for December 2018. As a High School Senior from Adlai Stevenson's High School, Lincolnshire, IL, Class of 2019, Maema has over the years maintained an excellent academic and sports profile as well as being an Eagle Scout.
This award is given every month. 365 Learning Resources is the premier guide for all things educational. This site was born out of necessity by a mom who was weary of visiting multiple websites to gather resources. This site features thousands of resources, links, and tools for Mathematics, Language Arts, Homeschooling, History, Geography, Science, SEL and much more. Our blog offers tips and personal accounts how some of the resources have helped parents and students. We recommend that parents filter through the directory to find what can be of use to them. 365 Learning Resource gives this special award to it's best student. Maema S. Njongmeta has shown tremendous commitment to his academics and sports.
More information about 365 Learning Resource and the 365 Amazing Kid Of The Month and winners of this award are available at https://365learningresource.com/kid-of-the-month/
He is a High School Senior from Adlai Stevenson's High School, Lincolnshire, IL .Although relatively new to American football, Maema benefited by playing his best football during his senior seasons and He recorded 131 tackles, 10 sacks and two forced fumbles this fall and is being projected as an inside linebacker, a position that requires its players to be fearless running through traffic up the middle and bringing down ball carriers. Maema has displayed ample skills in the game and plays with passion, as his tackle numbers certainly show he has the natural ability to flow to the football using proper angles and having solid technique. He's also liked and admired by both customers and staff. These are all qualities 365 Learning Resource holds in especially high regard.
365 Learning Resource gives it's 365 Amazing Kid Of The Month because it believes While every child has something special and unique that should be recognized, there are some children who have gone above and beyond to make a difference in their communities and beyond.
Edna, Owner of 365 Learning Resource said: "We want children to know that their courage and kindness are appreciated and valued. Together let's raise children who will make a positive change and leave the world better than how they met it"
"Maema S. Njongmeta is a fantastic student with a great attitude. "He one of the best kids we have. He's an Eagle Scout with a 34 ACT and 3.78 GPA. Maema is a great leader and member of our student council. He would do anything for anyone. Maema is one our hardest working and smartest players we have had. He has a high ceiling because he just started playing ball his freshman year. He has dedicated himself to the program and the sport and it shows on the field. He is an absolute beast and Wisconsin is getting a great player with huge upside." Every day he shows that he really cares about Although relatively new to American football, Maema benefited by playing his best football during his senior seasons. He recorded 131 tackles, 10 sacks and two forced fumbles this fall and is being projected as an inside linebacker, a position that requires its players to be fearless running through traffic up the middle and bringing down ball carriers. and is always willing to go the extra mile."
"Maema S. Njongmeta displays exactly what we stand for at 365 Learning Resource…Maema has displayed ample skills in the game and plays with passion, as his tackle numbers certainly show he has the natural ability to flow to the football using proper angles and having solid technique. We're especially proud of Maema S. Njongmeta for that. He's a very deserving amazing 365 kid of the month ."
More information about 365 Learning Resource and the 365 Amazing Kid Of The Month and winners of this award are available at https://365learningresource.com/kid-of-the-month/
Release ID: 460374