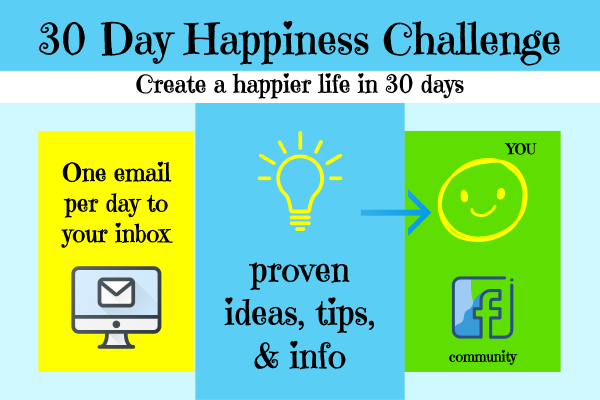 - June 19, 2021 /PressCable/ —
A Cup Full of Happy, the brainchild of Cate, a mother and nurse from Gainesville, Georgia, has released a new 30-Day Happiness Challenge. This easy-to-follow email-based program is designed to help participants rediscover joy.
More details can be found at https://acupfulofhappy.com/30-days-challenge
The launch coincides with the latest polls from NBC News, which indicate that Americans are the unhappiest they've been in 50 years, with only a minute 14% of adults identifying themselves as being very happy.
As anxiety and depressive disorders also continue to rise throughout the country, A Cup Full of Happy understands that happiness can feel further from reach than ever.
As such, with their 30-Day Happiness Challenge, they are hoping to provide a range of accessible tools and tips that can assist participants to shift their perspectives and embrace happiness.
Based upon the 30-day mastery theory, the principle behind the email program is that happiness is a choice, and equipped with the right strategies participants can form long-lasting positive patterns within the space of one month.
To supplement their 30-day challenge A Cup Full of Happy is also offering a complimentary 'Happiness is a Choice' guide and planner to further assist participants on their journey towards fulfillment and wellbeing. Information on the guide is available at https://acupfulofhappy.com/free-guide
The happiness challenge is delivered through a series of daily emails with accompanying audio files that walk participants through meaningful ways they can improve their mental health and overcome toxic thoughts and behaviors.
Participants that sign up for the challenge can also take advantage of the program's corresponding journal. The journal is a thoughtfully developed space for participants to reflect on the daily writings and audio that they have received so that they can return to it whenever they need it.
A Cup Full of Happy was launched in 2009 after its founder Cate noticed that most of the information that dominated the news seemed to be negative. An eternal optimist, she wanted to create an online space and community devoted to counteracting the often overwhelming negativity of the modern world.
In addition to their courses and challenges, they also offer a constantly updated inspirational and informative blog page, enriched by positive news stories.
Cate said of her 30-day happier life mini-course, "When you get right down to it, happiness truly is a choice. It may not feel like it sometimes, and I am not advising you to ignore negative feelings that you might experience. But true happiness is something that exists and persists as a result of your inner world and despite externals and world events."
More information is available at https://acupfulofhappy.com/30-days-challenge
Release ID: 89029456