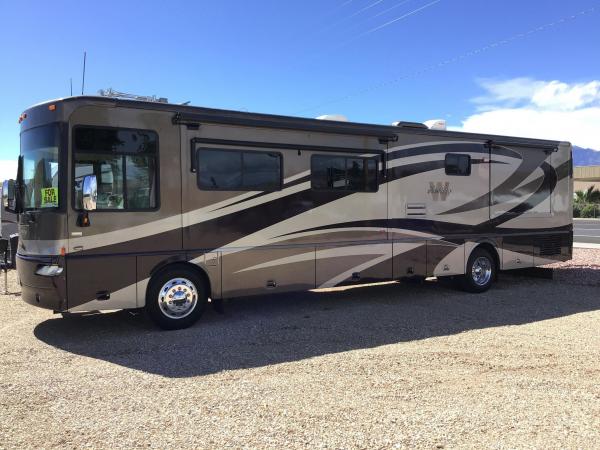 - June 14, 2019 /PressCable/ —
Ahead of the launch of its new RV Sales & Consignment service, Color Country RV is making public three, as yet unreleased facts about the service, set to go live 7/1/2019, which fans and consumers within the RV Sales & Consignment space will find interesting…
The Three items include nuggets such as how:
The idea for creating the RV Sales & Consignment service came about after Color Country Automotive (owners Joe & Dwaine Holland) partnered with Jessie & Tamara Wheeler because of their RV marketing & sales experience. They have worked for dealers large and small and realized a need for a fair & honest RV consignment option for consumers….
The RV Sales & Consignment service has actually been in development for over 6 months. After 6 months of planning and testing, the service is now available to everyone in the southern Utah area/southern Nevada area.
One of the major reasons the Wheelers approached Color Country and the Hollands is their stellar reputation. After working for dealers large and small, and seeing the dishonesty when it comes to RV consignment & sales, Color Country RV was born. "I love selling RVs and connecting with my customers. I just wanted to do that with a company that was honest and allowed us to be fair as well. I'm excited to now have the ability to create win/win opportunities for both my customers and my consignors". – Tamara Wheeler
Color Country RV has done something different compared to other businesses in the RV Sales & Consignment space. "The things that set us apart from the other guys are the fact that we're honest, we're small, we offer convenience, and we're a better option for marketing & selling RVs than just putting your RV on a dealer's lot that just focuses on selling and marketing their dealership and new units, not your individual unit.
Color Country RV got it' start when founders Joe & Dwaine Holland were approached by the Wheelers, who had noticed a growing need for an honest, convenient, and effective RV consignment solution for Southern Utah. With the Wheelers' over ten years combined experience in selling, servicing, and marketing RVs, Joe & Dwaine Holland were excited to launch Color Country RV.
Joe Holland is quoted saying: "We like to connect with our consignors and our customers. Our consignors love the fact we come to them. Every other RV dealer makes you pull or drive your RV to their lot. We come to you…and we don't charge for that. We also offer a courtesy pull to our lot. These are things, besides a better consignment rate, that no big RV dealer will do for you. These are just a few of the "little things" that really are the "big things" that make a such big difference to our consignors and our customers alike….and they're what make us the best choice for RV Consignment & Sales in all of southern Utah."
To find out more about Color Country RV and the new service, it's possible to visit http://www.colorcountryrv.com
Release ID: 524264