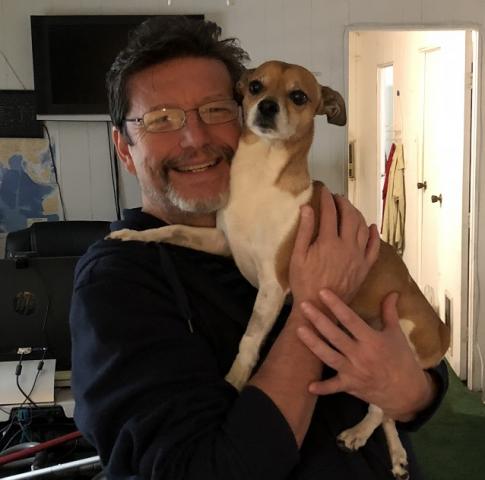 - February 14, 2019 /PressCable/ —
A month after a sneaky launch of its new Dog Sitting service, JC's Dog Sitting Service is making public 3 as yet unreleased facts about the service, that went live last January 17th, which fans and consumers within the Pet Sitting space will find interesting…
The 3 items include details such as how:
The idea for creating the Dog Sitting service came about. JC loves animals in particular dogs. He had a furry friend most of his life and learned how to take care of them. Helping some of his friends family, taking care of their dogs while they were gone, he realized he enjoys it so much, why not have more pet friends and help others at the same time….
The Dog Sitting service has been an idea that came alive in the last 6 months after dog sitting 2 beautiful female labs named Angelina and Millie. It was such a great experienced, that pushed the idea to become a reality. It really only took a couple of weeks to get things organized and settled, with the help of a dear friend and experienced pet sitter.
After a silent launch, JC's Dog Sitting Service's greater plans are to become your number one option when it comes down to dog and pet sitting in Moreno Valley. This ambitious goal is hoped to be achieved within a year.
JC's Dog Sitting Service idea got it's start when founder Johnny Chaname noticed a growing need for dog and pet sitting in the area. Pet owners looking for a reliable and trustworthy hand to take care of their furry friends while they are away for work or on vacation.. With many years of prior experience in the Dog Sitting world, Johnny Chaname decided to go ahead and start his dog sitting service early in 2019.
Johnny Chaname is quoted saying: "I like to do things to connect with our customers and pets. Things like booking a one on one meeting to discuss particulars and meet the pet, set expectations and agreements. I also like to reach out and keep in touch with the owners while away. Just brief text messages informing how things are going. I find this to be important as we love those animals as family members."
JC's Dog Sitting Service launched last January 17th. To find out more about JC's Dog Sitting Service and other important details, it's possible to visit https://caringdogsitter.com
Release ID: 481885