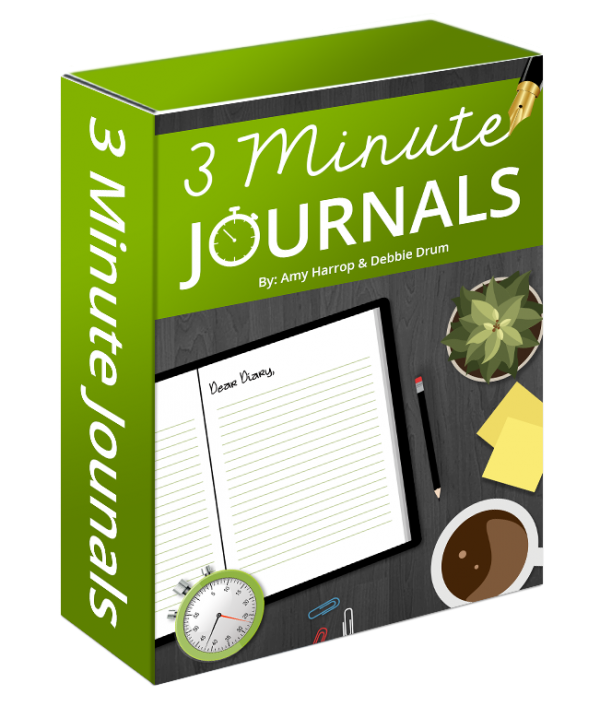 - June 15, 2016 /MarketersMedia/ —
A new journal making guide software package has launched that teaches users how to create and launch their own journal. Called 3 Minute Journals, it is devised by Amy Harrop with the focus on showing interested parties how zero content books can be used to publish and sell books.
More information can be found on the 3 Minute Journals website at: http://letsgolook.at/3MinuteJournals.
The site explains that while book publishing can be booth fun and profitable, there are a lot of steps that go into it, whether the author is publishing fiction, non fiction or any other form of novel. Some first time authors never reach publication because of the work that each book requires.
It goes on to underscore that this is where zero content books are different. The site describes them as print books that require little to no content, with examples including diaries, journals, planners, workbooks and quote books. Most of these are designed and intended for the buyer to fill in their own content, which means authors can self publish their book without spending months or years struggling.
Video and graph evidence is given to show the popularity of these zero content books, which traditionally sell well on online marketplaces like Amazon. The demand for zero content books is growing dramatically, and at the 2016 Book Expo America, it was revealed that 60% off readers prefer print books over digital, with the the demand for them growing at a rate of 85%.
Among the examples of bestselling journals provided on the 3 Minute Journals site are a Loss of a Pet Journal, which reached the top 30,000 mark on Amazon across all books, and self help examples which broke into the top 400.
The guide goes on to explain how readers can make their own journals with ease, following the template included in the pack. Users simply decide on their topic, create their pages, add a border and any optional images they like, then finalise the product.
Further details are provided at: http://muncheye.com/amy-harrop-et-al-3-minute-journals.
Release ID: 118917