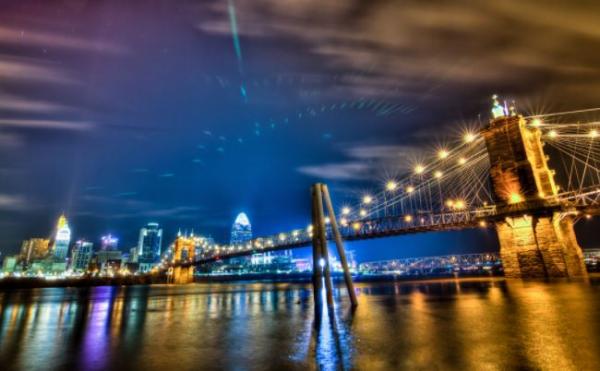 - February 28, 2018 /PressCable/ —
As is the case with almost any profession, the quality one finds from one provider to the next can vary widely. Below is a list of three chiropractic offices in Cincinnati that are getting noticed for their specialized services and methods. These Doctors have earned a reputation for their respective niche offerings, as well as quality of care. This list is not intended to rate these practices, but rather to highlight each office for leadership in a certain unique field.
Sports Injury
In addition to a lengthy list of credentials and professional memberships, Dr Mark Korchok holds the title of "Diplomate of the American Chiropractic Board of Sports Physicians." His practice, The Chiropractic & Sports Injury Center of Cincinnati, also stands out in the community with their impressive client testimonials. Dr Korchok works directly with prestigious institutions such as Mercy Health, and Christ Hospital Spine Institute, to name a few. His office can be reached at (513) 677-2200.
Active Release Technique (ART)
Anderson Hills Chiropractic has been serving Cincinnati for over 10 years, and their team has established the practice as a leader in cutting edge chiropractic services. Dr Paul Bauer and his staff are now well known for expert application of the Active Release Technique (or ART), which is a specialized therapy for Myofascial Release. This technique helps patients to restore the free motion of soft tissues, release entrapped nerves, and re-establish resilience and function of soft tissue. ART can be very useful when professional demands or sports activity lead to issues from high repetition. Dr Bauer is available at (513) 232-5999 for further inquiries.
Dry Needling
Like the other practices that made this list, Beechmont Chiropractic Center is a full service office. With that being said, they do offer a unique service called "dry needling" (or Myofascial Trigger Point Dry Needling). This technique is different from acupuncture, and is designed to increase mobility and range of motion. Dr Brittany Harper uses long and very thin needles to free up scar tissue buildup in key muscular regions and help with pain relief. Patients rave about the service they receive by Dr Harper, as well as Elizabeth Richmond, and Teri Newland, who have both served with the practice for over 14 years. The direct line to this team is (513) 231-4100.
Release ID: 306250