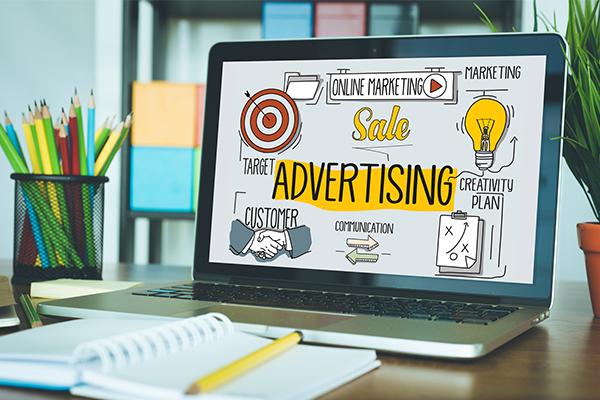 - December 27, 2021 /PressCable/ —
Are you a creative person wondering if there's a business that you can start and put your creative skillset to work? Check out BusinessOpportunity.com! BusinessOpportunity.com announces a new category of advertising and marketing business opportunities.
For over 20 years, BusinessOpportuniy.com has been a leading source for opportunity seekers to find business and franchise opportunities. The website contains an abundant amount of information about starting and managing a small business and features many opportunities for aspiring entrepreneurs as well as veteran businesspeople.
According to Michael Rupkalvis, co-owner of BusinessOpportunity.com, "the site has something for everyone. It's a space where business owners post their businesses for sale. It's a space for both green entrepreneurs as well experienced businesspeople to explore new business opportunities, investment, and franchise options. And it's a space where all small business owners can read blog posts that provide valuable tips on small business management, marketing, and strategy."
Opportunities listed on the website fit into the budget of anyone interested in starting their own business. Some business and franchise options have five-figure investment requirements while many others have initial investment requirements of under $5000. Higher investment options can include businesses for sale with annual revenue in the millions. While affiliate options in the advertising and marketing business opportunities category are great for part-time entrepreneurs and often have very low startup fees.
"Post COVID has been a very unique time for everyone and we're seeing that on the site. Some people have left regular jobs behind altogether, looking to dive in headfirst and start their own businesses, while others are looking for part-time options to supplement their income," said Rupkalvis.
In addition to the new marketing business opportunities category, listing categories on the site include home-based, distributorship, green opportunities as well as many others. The featured section on the homepage prominently displays some of the site's most popular business opportunities.
Rupkalvis stated that with more businesses eager to advertise their opportunities on the site, his team had to develop new categories and fit each listing into the most appropriate categories. Rupkalvis says he's excited to have added advertising and marketing business opportunities and already has over ten great opportunities featured in the category.
About BusinessOpportunity.com
Founded in 2005, BusinessOpportunity.com is the leading source for information featuring business opportunities, small franchises, distributorships, licensee opportunities, and business start-up ideas for entrepreneurs. BusinessOpporunity.com's blog includes resources that business owners can use to more effectively market and manage their businesses. BusinessOpportunity.com helps businesses with growth goals by increasing their visibility online and introducing entrepreneurs to unique opportunities. In the years since going live online, BusinessOpportunity.com has paired thousands of entrepreneurs with business opportunities.
Release ID: 89057901