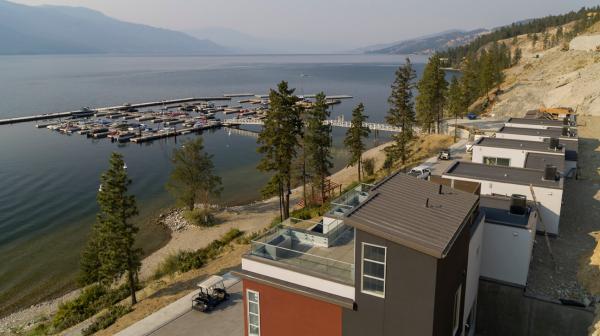 - March 3, 2020 /PressCable/ —
The Okanagan is considered one of the best places to live in B.C., and it's not hard to see why.
Kelowna has more than just the lake going for it, although it is a huge plus. The rolling hills and mountains, amenities, recreation opportunities, and the weather are just a few of the reasons people consider moving there.
The Okanagan only experiences, on average, 137 days of rain/snow per year, which makes it a sunny climate-lover's dream. It's also got some of the best summer and winter recreation around—people can dive into the lake or visit the golf course when it's warm and hit the slopes at the local ski hills when it's cold.
The housing market is expected to remain stable, according to the 2020 forecast from Re/Max. Which makes it an ideal time to start looking at homes for sale in the area, as there's less chance of a spike in prices.
For those looking at homes for sale in the city, there's a wide number of neighbourhoods and subdivisions to look at. For example, McKinley Beach has the benefit of being right on the water of Lake Okanagan, while other neighbourhoods are situated up on the hills with stunning views of the valley. Most buyers will find what they're looking for in Kelowna.
For those that want a small town vibe, the Okanagan has that too. Communities like Penticton, Summerland, Oliver, and others have all the benefits of Kelowna with a quieter setting. And since the smaller towns are still fairly close to the Okanagan's largest center, people can still experience all the city has to offer and then go home to their preferred community.
Whether they want to retire or settle down and raise a family, there's a home for everyone in the Okanagan to enjoy all the amenities.
For more information on McKinley Beach, visit mckinleybeach.ca
Release ID: 88948329