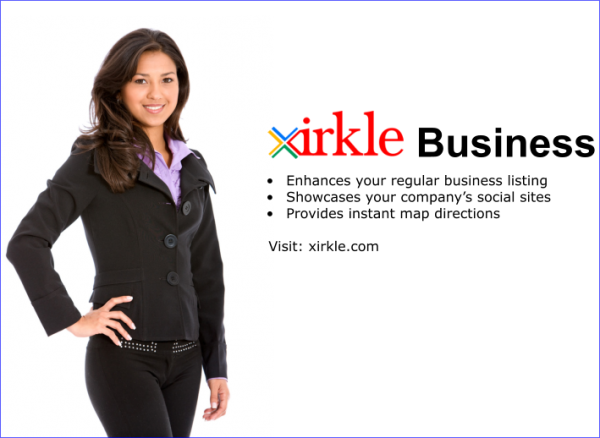 - December 30, 2016 /PressCable/ —
For immediate release For Further Information contact: O. Tom Chhuong Phone: 844-603-8007 Email: tom@xirkle.com
2017 Could be a Good Year for Small Business to Leverage Social Media Websites
Social media websites are here to stay. For most small businesses, those social media channels represent an opportunity to engage users at their highest point of interests. Today, Xirkle announced the release of its small business directory. This business directory platform allows a small business to enhance its regular business listing by linking out to the company's social media channels such as Facebook, LinkedIn, Twitter, Pinterest, YouTube, and Instagram. This all-in-one business solution creates an environment for increase online exposure, while enhancing user experience for all, and across desktop and mobile devices.
According to a Hootsuite case study a spokesperson from Southwest Airlines stated, "Our Customer Care Team has provided outstanding service throughout weather events and crisis situations, helping our Customers get where they need to go or providing answers to their questions—all via Twitter and Facebook."
Moreover, BuzzSumo own search results show that some of the highest social engagements occurred on Facebook, LinkedIn, and Twitter. With this in mind, it's an ideal business tactic to appear on all of those social media channels, if it's applicable. Now instead of going to multiple websites, users can search on Xirkle and satisfy all of their search needs from one website.
With Xirkle, it's more than a just a regular business listing because this platform allows a direct link to its most popular social media channels. Advertising plans start at a low monthly fee of $39.95 by going to http://business.xirkle.com.
Nowadays, it's more important than ever to increase the exposure of a small business. With nearly one million business listings and growing, a listing on Xirkle Small Business directory could help a small business grow in 2017, and beyond.
For more information on how a small business can increase its exposure in 2017, visit https://www.xirkle.com
###
Release ID: 157895