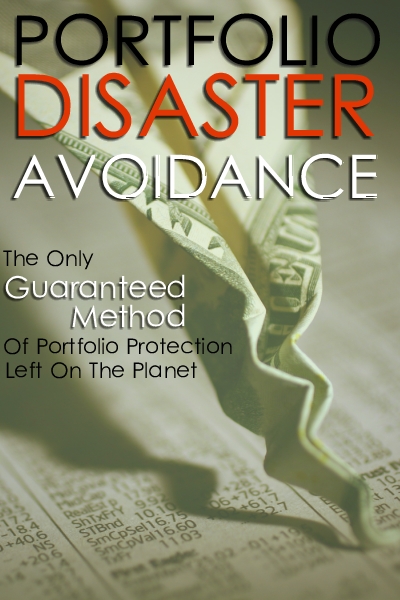 - January 14, 2015 /PressCable/ —
January 13, 2015 – DartThrowTrading.com today announced that it will give away a free strategy guide titled "Portfolio DisasterAvoidance: How To Protect Your Money From the Impending Stock Market Crash"to anyone that may concerned about the latest stock market crash predictions fromDavid Kostin, Goldman Sachs' chief U.S. equity strategist, or any other WallStreet pundit, writer, or forecaster. Get a copy now.
http://dartthrowtrading.com/pda-crash
David Kostin, Goldman Sachs' chief U.S. equity strategist recentlytold CNBC, "The U.S. equity markets are likely to experience apull-back some time in the next 4-6 weeks and that would be pretty consistentwith the magnitude of an extreme reading we see in the commodities futurestrading corporation data".
"While Kostin is thelatest pundit to predict a stock market pull-back in 2015, he is certainly notalone" says Jimmy Slagle, founder of DartThrowTrading.com. "2015 is barely twoweeks old and already we are hearing about the potentially pending stock marketcrash from sources such as CNN.com, MarketWatch.com, and others", Slagle adds.
Slagle says his company will give a free copy of PortfolioDisaster Avoidance to any investor that may be feeling anxious or concerned about thestock market and its potential performance going forward.
http://dartthrowtrading.com/pda-crash
Why would the company give away "Portfolio DisasterAvoidance" for free? "It's simple," says Slagle. "Oncepeople understand that it is possible to protect portfolios from stockmarket corrections, declines, crashes, pull backs, dips, or whatever term thesepundits want to use, they can sleep better at night knowing there are thingsthey can do right now, that their advisers may not have shared withthem." 
Slagle predicts investors would quickly be attracted to the "Portfolio Disaster Avoidance" strategy guide's unique benefits, because they may:
Discover the only guaranteed method of protecting aportfolio on the planet.
Discover the 2 times investors absolutely-positively need risk protection.
Discover the 2 times stop orders could do more harm than good.
Discover 3 different ways to employ this powerful strategy for maximumprotection.
Discover how to potentially protect IRA's, 401-K's, ETF's, and even mutualfunds from the next stock market crash.
There are no hidden catches to the promotion, said Slagle.The only thing the company asks is that investors that are interested in gettinga copy of "Portfolio Disaster Avoidance: How To Protect Your Money Fromthe Impending Stock Market Crash" provide a valid email so a copy of thereport can be sent immediately.
To receive a free copy of this timely and important report,simply visit the website below and follow the instructions:
http://dartthrowtrading.com/pda-crash
About DartThrowTrading.com
Portfolio Disaster Avoidance is the latest strategy guide from Jimmy Slagle and the team at DartThrowtrading.com. Dart-Throw Trading is literally how to throw darts – pick stocks – make money in the stock and options market using specific trading strategies from the greatest financial minds on the planet.
Release ID: 72004