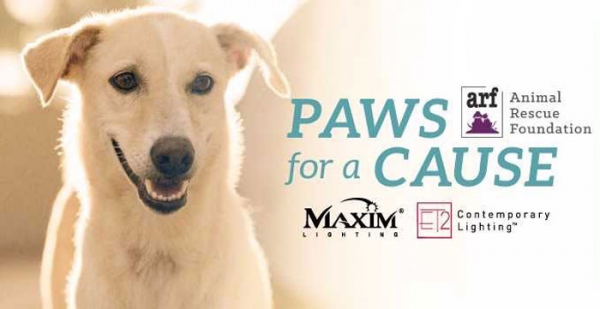 - October 27, 2017 /PressCable/ —
Sacramento, CA – 1STOPLighting, an online retail store for Unique Lighting, LED Landscape Lighting, & Clearance Lighting, is holding a charity event for animals during the month of October. It's not an uncommon occurrence for their parent company Belami e-Commerce, a large online proprietary platform for stores, to participate in promoting health & wellness efforts in the community for everyone. 1STOPLighting believes it is an important time for recognizing the abundance of homeless animals and for companies work together to promote this issue.
1STOPLighting has always strived to promote the goodness and well being of the community, whether it be for people or animals. The great thing about their business is that due to its diversity in its selection of lighting and success in online sales, their contributions have a direct impact on fundraising campaigns. The donations made from 1STOPLighting have a direct impact due to the exceptional turnout in sales.
In order to participate with 1STOPLighting in this unique fundraiser, customers will be asked to use the code, "RESCUE" when they checkout online to initiate an automatic $5 donation to the charity for animals. The Animal Foundation, the national leader in the animal welfare industry co-founded by Elaine and Tony La Russa, strives to raise funds and awareness for the dogs and cats who need to find a home quickly before their time at the shelter runs out. Two of the lighting partners, Maxim & ET2 Lighting, and Elk Lighting, are sponsoring the charity event as well on the company's website. When asked about the event, Senior Manager Jason Angle had this to say:
"It's important that we make an impact in the community. While we've partnered with many organizations in their fundraising campaigns, this particular campaign with The Animal Foundation holds a special place in our hearts. As the winter season begins to roll around, it's important that all animals have homes to stay in." – Jason Angle, Senior Manager
The team over at 1STOPLighting is inspired by the passion of their customers to support efforts such as the one put on by The Animal Foundation. Helping the community has always been a part of the company's core values. If there's an impact to be made in the community, 1STOPLighting wants to be a part of its mission.
This fundraising campaign is only a small glimpse at the total involvement of 1STOPLighting. It's what sets the company apart from the competition – it's more than just the sales that determine its overall success. More information about 1STOPLighting can be found at: http://www.1stoplighting.com/.
# # #
1STOPLighting.com is an online Unique Lighting, Clearance Lighting, and LED Landscape store based in Sacramento, CA. With their large reach across the country, their one of the largest online lighting and home decorative outlets for anyone looking to turn their home into a beautiful setting.
Release ID: 256368