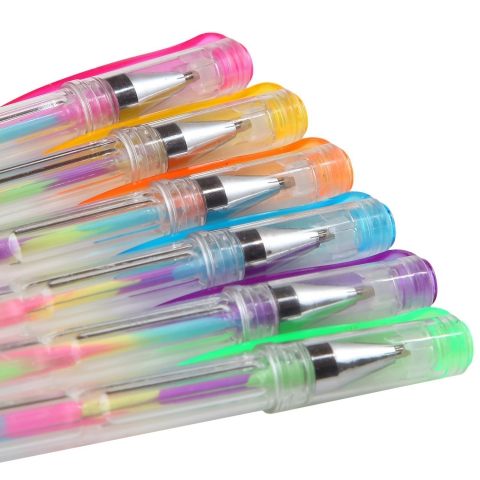 - March 16, 2017 /PressCable/ —
Over the past five months, the Teddy Shake 105-piece gel pen set has become a top seller for the company, and a customer favorite. Demand for the milky gel pens has been so high, several times over the past few months the gel pens have been sold out. After examining the sales record of the gel pen set over the past few months, a Teddy Shake company spokesperson has decided that the gel pen set should be the exclusive product of the company.
"These gel pens have been more popular and sold more than we could have ever imagined," explained Teddy Shake spokesperson Bailey Anderson. "Customers have had such excitement and enthusiasm for these gel pens; it confirms our thought that the market was in need of a quality gel pen set. As a company, Teddy Shake feels that efforts should be focused on the continued growth and development of the gel pens. This is why we have elected to make the 105-piece gel pen set our exclusive product."
Teddy Shake gel pens are the highest-quality pen on the market because Teddy Shake pays special attention to detail. First, each gel pen set contains a variety of color styles, such as glitter, metallic, rainbow, neon and milky. Each of the Teddy Shake pens is designed to hold sixty percent more ink than other gel pens. The tip of the gel pen is also specially designed to provide a smooth, even writing flow. This means that customers can write, draw and color without skipping or bleeding. Customers have loved to use the Teddy Shake pens in journals, scrapbooks, adult coloring books, school projects and reports, and for just plain doodling.
The Teddy Shake rainbow gel pen set is currently priced at $24.99 and can be purchased only on Amazon.com.
About Teddy Shake: "Desiring to make the world a more colorful and creative place, we at Teddy Shake work every day to ensure you have the best gel pens sets on Earth. With hundreds of colors and various tones, we put our gel pens through massive Research and Development tests to make sure your creative flow never stops, and your creations are always perfect."
Release ID: 177963