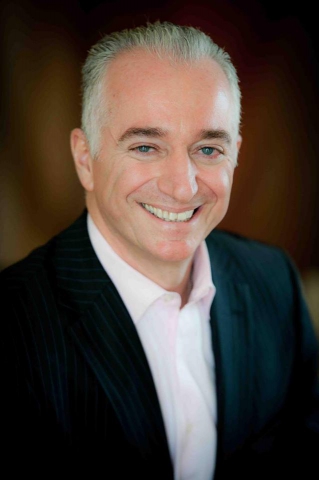 - March 7, 2017 /PressCable/ —
After helping thousands of business owners succeed all over the world from small entrepreneurs to multi-million dollar enterprises with little-know secrets, Meir Ezra identified a need to allow budding entrepreneurs the opportunity to connect with mentors that have created the success they aspire to create, to learn from someone who has actually "made it".
To fill this need, Meir Ezra created a unique opportunity for people from around the world to connect with him online and discover the exact formula that Meir and other millionaires knowingly or unknowingly use. He calls it the 90-9-1 success formula and in this webinar he will explain what this formula is and how it works.
This coming Thursday March 9, 2017 at 8PM EST, entrepreneurs and business owners can discover the exact formula that Meir Ezra, someone who has earned over 100 million dollars, has used to create his wealth, in this free live online class titled "The 90-9-1 Success Formula".
Only 100 spots are available. People interested can register here for the free online training : http://mediarelease.100xyourwealth.com/
Ezra's international coaching and consulting practice includes a veritable who's who of corporations, including companies such as BP (British Petroleum), Motorola, and IBM. Yet his true passion remains the small business owner/entrepreneur. He has worked with clients in the USA, Canada, Israel, Italy, Colombia, Russia, India, China, Romania, the Dominican Republic, South Africa, Germany, the Czech Republic, Turkey and many other countries.
Entrepreneurs and success gurus like Richard Branson, Oprah Winfrey and Tony Robbins have all managed to crack the code to getting unbelievable results in their life and business. They have tangible results to show that they've "made it" – the admiration of millions of people, beautiful possessions and lots of money in the bank.
But the reality for 99% of people is that they feel they have significantly more ability than they have the results to show for it. They KNOW they can create more wealth, but are just not getting the results they want.
"When You Try To Solve A Problem And The Problem Is Not Solved – You Are Trying To Solve The Wrong Problem", commented Meir Ezra.
"My income has doubled, and my relationships with family and friends has never been stronger and more meaningful than they are right now – and this is because I have learned new and better ways to live all aspects of my life. Meir Ezra's trainings are an absolute must if you are really serious about wanting a better life for yourself – you will not be disappointed", says Lori Studley of Toronto, Canada.
To Register for The 90-9-1 Success Formula Live Class, please go to http://mediarelease.100xyourwealth.com/
Contact Info:
Name: Lisa Phillips
Organization: The Success Engineers
Address: 2492 Coach Whip Terrace, Clearwater, FL 33765, United States
Phone: +1-844-867-2622
Release ID: 175620