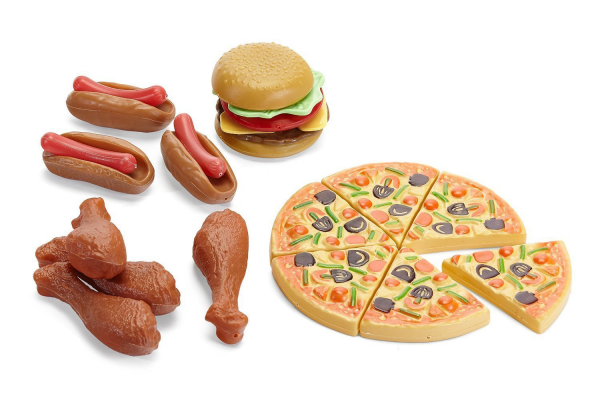 - December 27, 2016 /PressCable/ —
The Mommy Please 125-piece pretend food set has become the #1 ranked play food set on Amazon.com. As demand and popularity of the food set have grown, Mommy Please has decided a new mission statement is needed to better communicate the company's purpose to their customers.
"This holiday season we have seen record-breaking sales for our 125-piece play food set," said Mommy Please spokesperson Elsie Murphy. "Customers have communicated how much they like the variety of foods contained in our pretend food set, and how they set can be used to promote healthy eating in children. We want to incorporate these issues into our mission statement, so customers understand that this healthy eating education in children is the principle on which this food set was created."
The new mission statement is as follows "Through play children can learn to explore healthy foods and how to make healthy food choices."
Over 160 customer reviews have been written on the Mommy Please pretend food Amazon.com listing. A recent five-star reviewer wrote "This is a great set! We were very impressed with the quality, variety, and packaging. I have not seen sets this detailed in the stores. My child has autism and his OT said he needs to explore food, and this set lets him identify food and get used to handling it, so he won't be so repelled by certain real foods."
The 125-piece Mommy Please pretend food set is sold exclusively on Amazon.com and is currently priced at $24.97. Free shipping is provided for any purchase over $49.
About Mommy Please: "Mommy Please desires nothing more than to bring education, prosperity, and (most of all) Health for children around the world. By providing an education tool known as the healthy organic play food set, Mommy Please is gearing its resources towards this single goals, hoping to touch the lives of children and parents around the world."
Release ID: 157066