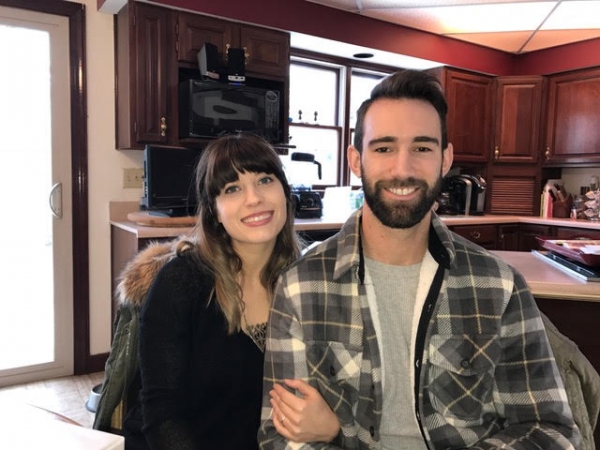 - February 24, 2017 /PressCable/ —
Local business owner, Liz Daley, celebrates her 22nd wedding anniversary and the 14th anniversary of opening her business, Liz Daley Events' by giving away a wedding DJ and planning package to a hardworking and deserving local Williamsburg couple.
This idea came to fruition after a friend shared information about a local couple who simply didn't have the budget for entertainment and were planning to go the "iPod" route for their wedding reception. Following this discussion, Liz recalled a local joint promotion she participated in in 2015, with the Williamsburg Wedding Pros. Her company, Liz Daley Events, gave away their largest entertainment package to a local couple who won the The Inspired Bride's, Be Inspired Bridal Show's $25,000 Deam Wedding giveaway. For the 2015 promotion, the couples participating, each completed a video audition and the community voted for their favorite. Shelly and Kris Ward, who live a life of service and work for the Poquoson Sherriff's Department, dominated the competition by getting all their friends to vote for their video audition. The celebration was held later at Ford's Colony in Williamsburg, VA and proved the promotion for their wedding services was a smashing success.
Continuing the idea of making dreams come true and paying it forward, Liz Daley Events decided to begin a new tradition each February in the honor of love and celebration. The "rules" to be considered for the 2018 wedding promotion that includes DJ entertainment, uplighting, and wedding planning services will be announced in November 2017, and the winner will be chosen on Valentine's Day 2018.
To make the process simple this year, Liz Daley Events selected a local couple, Rylie Raines and Cody Bower. Based on their personal story, her friend shared after talking with her again, Liz Daley said "They are both hard workers and have a small child together. Even though, they have limited time and resources, they often put others first. This is what community is all about and it's really motivating to share something like this with another couple that is so deserving."
Excited to get started with the planning process, Liz walked Raines and Bower through the wedding day and scripted they perfect agenda. By the end of the meeting, Raines was in tears because she realized how different her wedding day was going to be now that Liz Daley Events was involved.
You can find out more about the promotion by visiting https://lizdaleyevents.com
Release ID: 172724