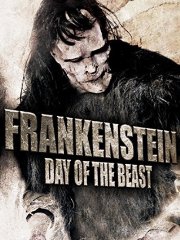 - July 27, 2016 /PressCable/ —
Former Vince Vaughn stand-in on The Breakup, Tim Krueger, has decided to take a lead role himself as the monster in Frankenstein: Day of the Beast.
The independent film shot in Chicago and written and directed by Ricardo Islas, of New Alpha Studios, has gained notoriety in the last week as it has broken into the national top 5 list of streaming movies on Amazon Prime.
Thanks in large part to the promotional work done by Jeffrey Swanson from SGL Entertainment of Concord California, this is one Independent Frankenstein movie that appears to be finding its audience in a big way.
Starring Indie horror diva Michelle Shields, as Elizabeth, and newcomer Adam Stephenson as Victor Frankenstein, this film bases itself more closely on Mary Shelley's original work than any other film in what has become its own genre.
Mr. Krueger, who has been working as an actor for over 15 years, was selected for the role after an audition in Chicago and had this to say when asked about the process , "I suspect my height had something to do with me landing this role, and it's a great day when your excessive height actually works for you in this business. I'll take it."
When asked for his thoughts on the sudden national success of his Frankenstein film, Mr. Islas said, "Wow, this is unexpected. We thought we made something really good, but I honestly didn't expect this kind of reception."
When Mr. Swanson was asked how he felt, he stated, "It's great to see one of our SGL Entertainment movies break into the Top 5 of perhaps the fastest growing movie streaming platform in current times, which is Amazon Prime Movies."
Frankenstein: Day of the Beast, in addition to being on Amazon Prime streaming as a national favorite, can be found on both DVD and Blu-ray at Walmart, Target, Best Buy, and a host of other retailers, as well as online streamers like Google Play.
Release ID: 125282