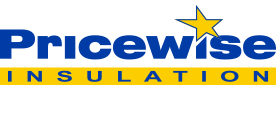 - April 1, 2016 /PressCable/ —
Pricewise Insulation has been a supplier to the building industry for a number of years, they are well informed about the various insulation options available to home owners and commercial construction companies.
In an internal review they have conducted on trends in the insulation niche, they have concluded that popularity of Insulation Batts continues to grow.
The four most popular brands of thermal insulation that they sell are Knauf's "Earthwool", Fletcher's "Pink Batts", CSR Bradford's "Gold" and Autex's "GreenStuf". These featured highly in the survey with all having in common that they are safe and relatively easy to install, are non-combustible, and are available in a range of "R-Values" to suit different climate zones.
One of the findings in Pricewise's industry and consumer survey is that Insulation Batts all come conveniently packaged in plastic or poly bags that are relatively easy to carry around and transport.
Knauf's Earthwool showed up as rising in popularity by those surveyed, with respondents noting that it is the least itchy glass wool insulation, odorless and their compression packed bags reducing freight and storage costs. Respondents also noted the higher square meters of insulation in a bag making it faster to install meaning less bags to lift up into the likes of a ceiling space.
It wasn't surprising that all respondents felt the best time to upgrade insulation is during the construction stage of a new build or refit. It is often too late to install insulation once the plasterboard is fixed in place.
Mr Paul van Oord, Managing Director of Pricewise Insulation said, "we were not surprised by the survey results showing the continued rise in populatity of Insulations Batts as our growth in sales figures reflect this also." He went on to say, "Insulation Batts are conveniently packed, fit snugly between standard spacing timber or steel wall studs and ceiling joists. This makes it quick and easy to install and ensurs it remains in place for ongoing thermal and acoustic performance."
To learn more about Pricewise Insulation and their range of Insulation Batts visit the website here: http://pricewiseinsulation.com.au
About Pricewise Insulation:
Pricewise Insulation sells thermal and acoustic insulation batts to all capital cities and many regional centres in Australia. Their popular brands include Knauf Earthwool, Pink Batts, GreenStuf, Kingspan and Bradford Gold Batts. They supply ceiling insulation, wall insulation, underfloor insulation and reflective foil at wholesale prices to the commercial and domestic market. In addition to their own insulation warehouses in Melbourne and Sydney, they also have an extensive network of partner suppliers throughout Australia.
They can supply a few insulation batts to finish off a granny flat renovation right through to delivering truck loads of product for a commercial development the next day after ordering online.
Release ID: 109125