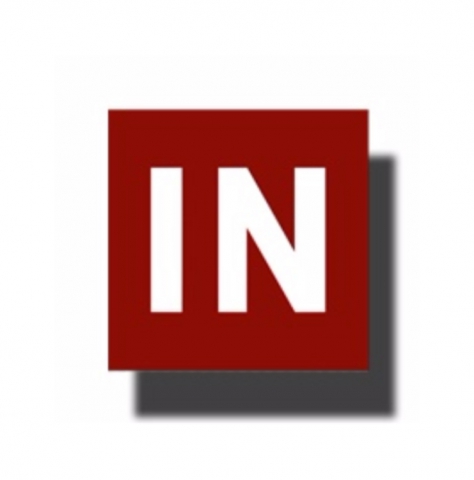 - September 19, 2017 /PressCable/ —
As Canada emerges as a new destination for business and tourism, it was long expected that it would also be a new hub for creativity and talent. Vancouver has emerged as the one city in the country where all this is now evolving in unexpected ways.
Graphic design and its applications in the fields of branding and marketing have been touted long as areas of potential development in the times to come. One of the latest developments has been the arrival of a seasoned professional with expertise in design in the city of Vancouver.
Inder Nagra has been a veteran in the field of website and graphic design and he has worked in the past with reputed names like EA Sports and The Bruce Lee Company. After having spent his years for such credentials, he has come up with his own venture in Vancouver. This is a business branding startup that has the vision and mission to build unique and distinctive brand identities for its clients. These identities are intended to help these companies reach out to their target markets.
About The Initiative
Mr. Inder Nagra was originally from British Columbia and had worked originally as an art director and designer whose speciality lay in website and graphic applications of design. He was also well-versed in the areas of brand identity and the use of design in creating brand logo and other symbols. In Vancouver, he has launched his initiative for providing the same services directly to businesses. Nagra has been branching out his main ensemble products and services for clients located in Vancouver for now and it is expected that he will do the same for other cities in Canada.
The main aim of Nagra is to assist business enterprises to build a suitably impactful brand identity and to position this identity into their respective target markets.
Learn more about Inder and his work by visiting his website. Click here to proceed.
About Nagra's Services
Nagra's venture is, of course, not entirely a recent initiative. It was started by him back in May 2017. Initially, it started on a low-key scale and focusingonly on a handful of business projects at a time. That is all set to change in the coming time from now on. As of now, Nagra is all primed to deliver only full-fledged branding services for business purposes.
Any business enterprise in Vancouver can now approach Nagra directly for the required products and services. A company or a firm can now contact Nagra individually and in return, what they get is a fully formed and conclusive strategy that has been developed using the latest tools of digital analytics.
The Process
While developing this strategy for brand identity for any client, Nagra will take into consideration some vital factors. First and foremost, he will ensure that the whole process is comprehensive and holistic in approach. All the varied aspects of the required brand identity and marketing presence will be check-listed to be covered in the analytical process.
Also, the respective marketing budget of any single business enterprise has to be considered as well. If the corporate client is willing to spend a fixed amount on branding and advertising activities, it is Nagra's responsibility to ensure that the entire service being provided, of branding, design and content, remains within the specified budget. That will be one of the key challenges for the initiative. Another pivotal concern is that of keeping up to the standards and preferences of the specific business client. Nagra will do his best to understand these in the clearest terms so that the appropriate services can then be provided as a solution to the concerned client. It is also pivotal for Nagra that if there is a brand launch involved, it should go smoothly and also deliver the expected results.
Advanced Benefits
Using all his well-entrenched experience in the field of design and its applications in branding, Nagra has also made sure that his initiative provides services far more advanced than just creating and designing brand symbols. He will ensure that the target market of consumers get a chance to connect with the brand identity created for any particular business client. This relationship will be instrumental for the enterprise to scale up business activity to a better level.
About Inder Nagra
Nagra has solid educational qualifications as well to back up his career experience. He has graduated in Bachelor Of Science in Interact Arts And Technology. He has been working in the fields of design for the last 10 years. His first services included expertise in art direction and production design for advertising campaigns. He also worked on designing and developing branding symbols like logo design, graphics and so on. This means that his past work has been more than just lending creative guidance.
Some of the major projects that he has worked in the past include campaigns for Vancouver 2010 Olympics, ESPN, X Games, Ea Sports and the Bruce Lee Company. Nagra has been quoted officially to believe in striving for exceptional quality standards but he also believes in the importance of understanding client requirements to the fullest to deliver a service that satisfies their expectations and delivers concrete results that will help to build sustained relationships.
Inder Nagra's initiative promises to be one of the most radical and important developments for the creative scenario for the city of Vancouver. It is hoped that this move will also give a boost to other entrepreneurs from across the globe to shift to this potentially rich landscape for business opportunities.
To discover more about Inder Nagra and the services being provided by his initiative, click on the link to the website below.
Contact Info:
Name: Inder Nagra
Email: info@indernagra.com
Organization: Inder Nagra | Art Director & Designer
Address: 13108 107 Avenue, Surrey, British Columbia V3T 2G3, Canada
For more information, please visit https://www.indernagra.com/
Release ID: 240762