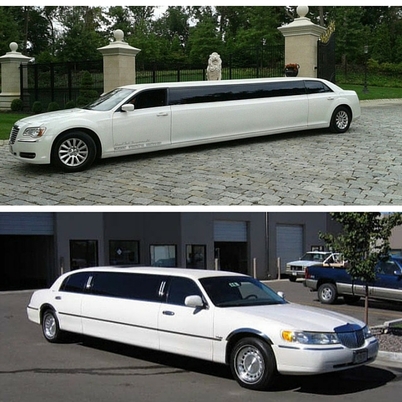 - July 13, 2016 /PressCable/ —
Considered the most passionate, professional and polite limo service in the Manalapan, New Jersey area, Monmouth County New Jersey Limo Service just went live with a whole new website that bucks the limo industry norm.
"I noticed that the majority of limousine companies had ugly, outdated sites that were often difficult to find and even harder to use," says limo website creator, Susan Vincent.
An SEO specialist, Vincent works closely with Manalapan local business owners to keep their sites from cloning other small business website disasters.
"All I had to do was a few Google searches to size up the local limo competition. Seriously, it was laughable. These sites are in a time warp circa 2001. And I don't mean 2001: A Space Odyssey either. They are very outdated," she added.
"Look, we're mid-way through 2016. If you don't get that your online presence is everything, you'll drown in a sea of sameness. Marc, the owner, didn't want that. He wanted a site that was smart, simple, beautiful and intuitive. And rightly so. But he also knew the site had to work flawlessly on smartphones and tablets. I think we nailed it with his site. Marc loves the site and his his phone is blowing up with leads. You can't argue with that," explains Vincent.
The new website can be viewed by visiting: http://www.manalapannjlimos.com
"The internet has mushroomed into this global superhighway that is incredibly noisy. And noise is just noise. With this site, there is no noise. I make websites look great on all devices, especially mobile. Plus, I make it easy and obvious to find information, ask questions, contact the business, and to become a customer.
I expect the Monmouth County New Jersey Limo site to double Marc's limo airport car service business in the next 90 days."
A self-proclaimed perfectionist, workaholic and control freak, Vincent differentiates herself from other Manalapan SEO companies by refusing to outsource to low level employees, or worse, overseas contractors.
"It's true. My business isn't the most scalable SEO service," she laughs. "But by doing each step myself, I know the process is followed to the letter. Plus, that's the reason my SEO works so well. It's not that other search engine optimization competitors don't know SEO, they do. The difference here is that aren't willing to roll up their sleeves and grind it out like me. That's the huge difference."
To see if Vincent has any openings, please visit: http://www.cadillaccopyseo.com
For more information on Monmouth County New Jersey Limo Service, hourly rates, specials, packages, and availability, email luxelimoservicenj@gmail.com or call 855-737-8129.
Release ID: 122981