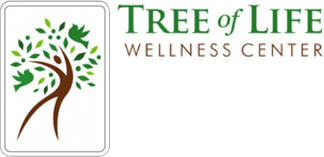 - September 4, 2016 /PressCable/ —
Tree of Life Wellness Center, Lakewood, Colorado released a free report today titled "3 steps to safely escaping Hot Flash hell; How to manage Menopause, naturally".
This report educates women about why they have hot flashes, and offers 3 proven, natural steps to safely overcome them without using hormones, and without potential side-effects.
A new study just revealed that over 50% of American women are searching for natural alternatives for reducing hot flashes, since 2 large studies – one tracking 60,000 nurses taking hormones for 18 years, have shown that taking synthetic hormones may increase risk for breast and uterine cancer up to 88%. This report is for women who want to know these risks and aims to answer their questions and offer safe, researched, clinically-proven therapies to relieve their suffering with hot flashes.
This report is provided at no cost to anyone interested in relieving hot flashes and managing menopause, naturally and effectively, by Tree of Life Wellness Center. Tree of Life Wellness Center is a Naturopathic/Functional Medicine practice in Colorado with two locations: Lakewood and Boulder. Todd Nelson D.Sc., Naturopath, founder of Tree of Life Wellness Center, is considered a thought leader in his field. He is a respected speaker, lecturing and conducting educational seminars locally and nationally, is a co-author of 3 books, and has hosted radio shows for many years on health issues.
The report was written with a specific focus on women who want safe, natural help for their menopause symptoms – hot flashes being the #1 complaint menopausal women have.
Todd Nelson, D.Sc., Naturopath, author of the report, commented "I have seen thousands of menopausal women over the past 34 years and their primary complaint is about having hot flashes – some are mild, while others experience serious insomnia and are having hot flashes on an hourly basis. We now know that there are several serious health risks to taking prescribed hormones over long periods of time for certain populations of women. Women need safe alternatives that don't put them at risk for disease, and we now know what those alternatives are."
When asked about why they released the report at this time, Todd Nelson, Founder at Tree of Life Wellness Center said: "I have been serving thousands of people in Colorado as a Naturopath for the past 34 years. It is apparent that more and more women are actively seeking answers to their menopause related issues – especially hot flashes. My mission is to let as many women as possible know that natural relief of hot flashes is readily available, and empower them with safe, researched, natural tools for relief."
Anyone interested can click Menopause and Hot Flashes to download the report.
Tree of Life Wellness Center was founded in 1982 and has reputation of being a top expert Naturopathic practice, serving Colorado.
Todd Nelson is an experienced, passionate Naturopath. His clients recognize the empathetic care he provides; he is best known for carefully listening to his clients, understanding their health situation, determining the right Functional Medicine tests they need, and designing a highly personalized, solution-based natural health plan, based on 34 years of experience.
Their unique position within its industry gives Tree of Life Wellness Center the authority to produce such a report.
For example, the report aims to solve the problem of why the traditional methods of are not working for women and gives valuable information to the reader that will ultimately benefit them by Identifying a personalized approach for improving their own health, and dramatically reducing hot flashes. These insights simply wouldn't be possible, or the advice not nearly as effective, without the 34 years spent in the Naturopathic – Alternative Medicine field.
For more information on Tree of Life Wellness Center, click Naturopath Colorado
Click on 3 Steps for Safely Escaping Hot Flash Hell, Managing Menopause, Naturally to download the report.
Release ID: 131093