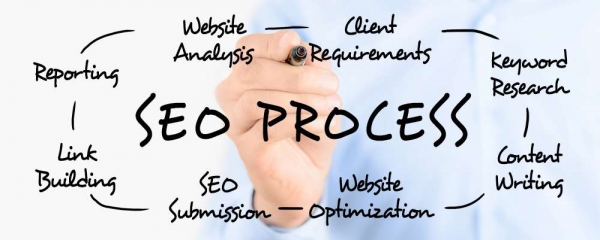 - December 20, 2017 /PressCable/ —
Dubai is many things to many people. It is modern, fast growing and fast moving with an exuberant pioneering spirit that demands that it keeps apace with tomorrows technological advancements. It feels a little like 1960's America where anything was possible if you worked at it.
The business community in Dubai has certainly worked hard over the last 10yrs or so which has seen prolific growth across the majority of Dubai's major business sectors, including; Tourism, Health, Real Estate, Infrastructure, Construction and Financial Services.
Dubai is now maturing and houses many of the worlds top fortune 500 companies within its borders. It is recognized globally as the gateway and springboard to the Middle East and North African markets.
Such prolific growth has not gone unnoticed by UK based Eclat Digital Marketing who recently gained a foothold in the Dubai digital marketing sector and developed a strategic plan to offer unique Search Engine Optimization (SEO) services across the Dubai business community.
Visit Eclats Digtal Marketing Website Here
Mark Thompson, Head of Strategy at Eclat, revealed that although the Dubai digital sector was competitive and price sensitive there was still a tremendous amount of opportunity to be garnered from within market.
He explained, "the funny thing about Dubai is that a lot of business websites, from our analysis, rank in Google search results by default. There is a glut of apathy and a half-hearted approach to SEO in the smaller to medium business sectors. It effectively means that if a business were to take their website marketing seriously, they could dominate their sector and substantially increase revenues"
He further noted "When we drilled down into the data we were actually a little shocked by what we found but we also recognized that Dubai is perfect for our speciality service of Digital Impact Marketing, a service that allows us to accelerate the search engine website ranking process"
This data analysis combined with Eclats specialized services convinced Mark to launch their new pilot website and to explore the Dubai SEO market further. He reports that they are making extremely positive progress.
Eclat offers a full suite of worldwide SEO services including; Zero footprint turnkey Private Blog Networks, Powerful back-linking services, International Mainstream Media exposure and opportunities for Middle Eastern businesses to reach directly into the USA, UK & European markets.
If you have any questions for Mark Thompson at Eclat Digital Marketing simply navigate to their website and fill out the contact form. Mark asserts that he replies personally to all emails he receives and welcomes open dialogue.
Release ID: 280176